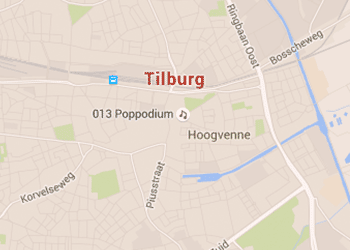 Dating in Tilburg
Ben je geïnteresseerd in dating in Tilburg? Dan ben je hier op de juiste plaats. In deze blog kun je alles vinden over de leuke dingen die je er kunt doen als date en krijg je zelfs wat handige tips mee. Tilburg staat vol met prachtige oude gebouwen die ideaal zijn voor mooie wandelingen. Hiernaast zijn er veel pretparken te vinden voor de avontuurlijke bezoekers. Wat er nog meer te doen is? Dat lees je allemaal hier.
Van alles te doen in Tilburg
Zoals gezegd zijn er genoeg avontuurlijke dingen te beleven in Tilburg. Wat dacht je bijvoorbeeld van de Efteling? Je kunt hier niet alleen maar genieten van de leuke attracties, maar kunt er ook romantische dingen met zijn tweetjes beleven. Je kunt ook een bezoekje brengen aan het mysterieuze Sprookjesbos en meedoen met de spannende attracties daar. Als je meer met dieren hebt, kun je het beste naar Dierenpark De Oliemeulen gaan waar je de vreemdste dieren van Nederland kunt vinden. Heb je meer trek in een cultureel uitje? Bezoek dan een van de musea, zoals het Textielmuseum of Museum De Pont waar regelmatig prachtige exposities te vinden zijn. Als het mooi weer is en je wel houdt van een wandelingetje of een gezellige picknick, ga dan naar het Wilhelminapark waar je echt romantisch samen kunt genieten van de mooie omgeving. Het Wandelbos is ook een mooie plek om doorheen te lopen. En sluit de dag af met een echte Waterjump voor een knallend einde.
Neem deze slimme tips mee
Een date in Tilburg is niet compleet zonder rekening te houden met de volgende slimme tips:
– Tilburg kun je bereiken via het Nachtnet. Wat inhoudt dat je vrijdag- en zaterdagnacht met de trein kunt reizen tussen 00:30 en 05:30. Handig als je het laat wilt maken en toch weer naar huis wilt die nacht.
– Elke zondag zijn de winkels gewoon open, dus je hoeft geen rekening te houden met eventuele afwijkende openingstijden. Op donderdagavond kun je er zelfs terecht tijdens koopavond.
– Elke week zijn er zes markten te vinden in Tilburg. Ze zijn super gezellig om samen te ontdekken en je kunt er van alles vinden.
– Met zeven parkeergarages in de binnenstad kun je je auto vrijwel altijd wel ergens kwijt. Verder kun je gemakkelijk gebruik maken van het openbaar vervoer of gewoon samen door de stad wandelen.